metswiki wrote:I liked Zombie Hack Wilson, but I think it might be bad luck....it turns out Hack Wilson's dead.
Whenever I hear Hack Wilson's name, I think about his feet. (no, I'm not a pervert). He had little feet, size 5.5 or maybe smaller and a big neck, big head and big shoulders, but he was just 5'6. He also had little hands, so small that his bats had to be shimmed, so he could grip them.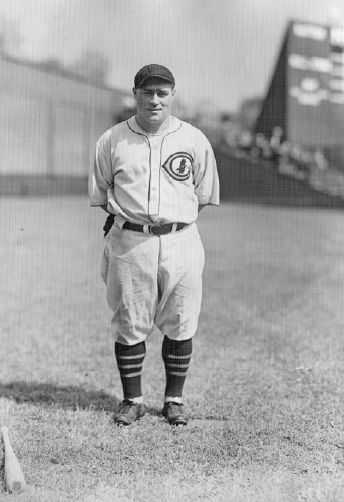 It's believed he had fetal alcohol syndrome, as both his parents were alcoholics and following their tradition, he became a raging alcoholic himself. I wonder what he might have been if his mom had proper child bearing instruction cause he was strong, but he was also born with a visible fetal alcohol disability.
. . . I think about stuff like that. How lucky we are to have good basic medical care and knowledge like "heavy drinking when pregnant is bad" and what Hack Wilson might have been if his mother wasn't an alcoholic when she carried him in her stomach for 9 months.
I don't have as much respect for his 191 RBI season cause the entire league was inflated (the national league at that time was more of a hitters league and a younger league than the more established American league). And his team and the hitters ahead of him had silly OBPs.
Article on Hack:
https://sabr.org/bioproj/person/e2c5ebeb
and the league when he set the RBI record had a .303 league batting average.
https://www.baseball-reference.com/leag ... 1930.shtml
If we're going to name a guy a zombie, maybe someone who doesn't bring up such strong images to me, how about Brooks Robinson. I could get behind Zombie Brooks Robinson. Maybe we could even sign him to play 3rd base for the Mets next year.